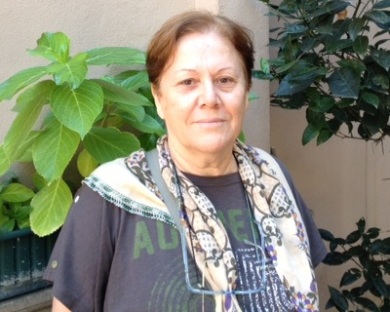 Beyazgül Sokak, No. 81
Arnavutköy, İstanbul.

Tel: +90 (212) 287 52 18
E-mail: office@ehsonline.org

Değerli üyelerimiz,
2022 olağan genel kurul toplantımızda yapılan oylama sonucunda göreve gelen yeni yönetim kurulu şöyledir :
Güzin Kızıltan '74 Başkan
Melek Canan Helvacıoğlu '74 Başkan Yardımcısı
Leyla Küsefoğlu '74 Genel Sekreter
Arda Aktar '93 Sayman
Naciye Gülseren Mısırlı '74 Üye
Ahmet Hakan Han Hepiş '79
Mustafa Tolga SEmiz '92
Yıldız Nevhiz Demirel '80
Ayşe Şahver Bilge '76
Nükhet Aytaç '76

Alumni Database
Our database is designed to hold information about all the students studied in the EHSG & EHSB buildings since the beginning. As we keep useful information about our graduates we also keep historical data as well. Therefore it is also possible to find information about old boys and girls who have passed away. At the moment this database is only reachable by the Alumni Association Members through this website. But in the future anybody who comes to our Alumni House in Arnavutköy will be able to look and search information about Old Girls, Boys and Teachers from our Museum Screen.
We classify Alumni Database in 3 main categories,
Graduates or anybody who studied at least 1 year in EHS buildings.
Graduates who became a Website Member by registering to the website.
Graduates who became an Alumni Association Member.
The Alumni Association
Derneğimiz kurucularından ve eski başkanlarından Teoman Yelkencioğlu ağabeyimizin dediği gibi; "hayatta en güzel anıların yaşandığı, en büyük tecrübelerin edinildiği okulların, geleneklerinin ve birliğinin yaşatılması eski ve yeni her öğrencinin manevi görevidir".

English High School mezunlarının, bu anlayış doğrultusunda, ilk olarak 1958 yılında Biltin Toker, Selçuk Erez, Emre Kökmen, Ersan İlal, Metin Tokpınar ve Coşkun Erkam tarafından kurulan "English High School Old Boys Association", 1962 yılında, Miss Thompson'un onayıyla EHSG mezunlarının da bu derneğe katılması benimsenmiş ve ismi "The EHS Former Pupils Association" olarak değiştirilmiştir. 1970 yılına gelindiğinde derneğin aktif üye sayısı 600'e ulaşmıştı. Ancak derneğimiz, 1980 yılında çıkartılan derneklerle ilgili yasa nedeniyle, birçok dernek gibi kapanmak zorunda kalmıştır.

1989 Yılında, bu kez Mükerrem Hiç ve Teoman Yelkencioğlu önderliğindeki daha kalabalık bir grup tarafından English High School'lular Derneği yeniden kuruldu. Bu dernek, 1979 yılından sonra İngiliz hükümetinin mali desteğini çektiği EHSB ve EHSG mezunlarının yanı sıra Anadolu Lisesi statüsüne geçen ve NAL ve BAL olarak anılmaya başlanan okulların mezunlarını da bir araya getirmek, aralarında dayanışma ve iletişim sağlamak amacıyla kurulmuştur. Kuruluşunun ilk yılllarında, Levent'te kiraladığı bir lokalde üyelerini bir araya getiren dernek daha sonra başlattığı "High School'lular Evi" kampanyası sonucunda 1995 yılında Arnavutköy'de 3 katlı bir bina satın almıştır. İlk etapta acil gereksinimleri karşılayacak şekilde tefriş edilen bina, ilerleyen yıllarda yapılan değişikliklerle mezunların keyifle bir araya gelip vakit geçirdiği bir mekan halini almıştır.English High School'lular Derneği (EHSD), Arnavutköy'de kendisine ait binası ve web sitesi ile tüm mezunlarını bir araya getirmeye devam edecektir.

EHS Alumni Association is the owner of this property and takes care of the running costs. Association Membership fees and donations are our only income. Therefore our mission is to make our association as attractive as possible to our graduates, in order to make them contribute from their hearts to keep this place alive.

1989 yılında yeniden kurulan derneğimizde başkanlık yapanlar, sırasıyla, Mükerrem Hiç 1946, Teoman Yelkencioğlu 1957, Ahmet Akkurt 1975, Akın Falay 1962, Kadri Pirinççi 1973, Deniz Gökkılıç 1960, Ali Midillili 1978, Haluk Erten 1974, Emin Asitanelioğlu 1977, Haldun Özbek 1975 ve Değer Elöve 1979, Nur Beken 1975, Ahmet Hakan Han Hepiş 1979 ve Nilüfer Erman 1977 dir.
Becoming a member...
As a requirement, if you have studied at one of the English High School buildings at least one year, you are eligible to become a member of the alumni association. One-time entrance fee is 750.00 TL, plus yearly fee of 1000.00 TL. Yearly fees should be paid during the first quarter of each year.
Alumni membership benefits
20% . discount on every event.
Special discounts on shopping, dinning and accommodation at alumni-run companies.( Not active at this moment)
To become a partner of our English Club House and Museum at our own property in Arnavutköy.
Networking between graduates of EHS and access to British Chamber of Commerce and British Community Events.
Payments & Bookkeeping
Payments can be made by either bank transfer or cash / credit card at the HOUSE. In case of cash payments you will immediately receive your receipt at the Alumni Office otherwise bank transfers and credit card payments are followed automatically from the computer system. Every January you will be receiving your membership fee balance, therefore please keep your recites as a proof. Bookkeeping is made by an independent body and all accounts are visible to any member if needed.
ENGLISH HIGH SCHOOL'LULAR DERNEĞİ
AKBANK
Şube adı ve kodu: 0339/ARNAVUTKÖY-İSTANBUL
TL Hesap No.: 48401
IBAN: TR47 0004 6003 3988 8000 0484 01
To become a member of the association, please contact our head office at office@ehsonline.org.